News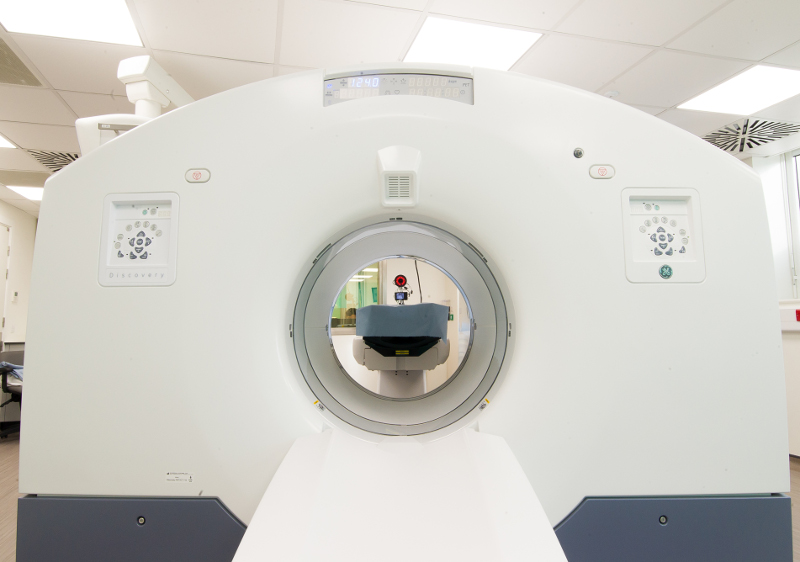 Encouraging Results in a Phase 2 Trial in Patients with an Ultra-Rare Bone Disease
Regeneron have announced encouraging results from a study evaluating a novel drug, garetosmab, which has shown potential as a treatment for patients with fibrodysplasia ossificans progressive (FOP). FOP is an ultra-rare progressive genetic disorder in which muscle and tissue are gradually replaced by bone. Patients enrolled on the study have visited the PET Centre to have 18F-NaF scans to investigate how well the drug is working.
Click here to read the press release from Regeneron.
---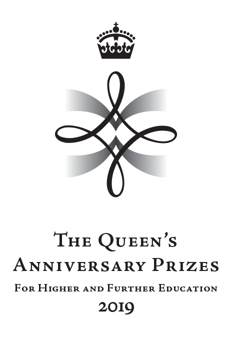 School of Biomedical Imaging & Imaging Sciences Awarded Queen's Anniversary Prize
The School of Biomedical Engineer & Imaging Sciences has been awarded the Queen's Anniversary Prize for higher and further education. This is a prestigious award that is granted every two years and acknowledges the impact of our research on patients and the delivery of exceptional education programmes.
Click here for more information.
---
First Batch of Fluorine-18 Produced in the PERL
After about a decade of planning and four years of building and testing, we have reached an important milestone towards radioligand and radiotracer production from our new radiochemistry facility (PERL): This month, the new cyclotron has produced the first batch of fluorine-18. As expected, the yields are much higher than those from the existing cyclotron.
While much work remains to be done ahead of the inspection by the regulators (MHRA) in November, this is an important milestone towards full validation and the first batch of radiotracer for injection into humans, planned for the end of January 2020.
---

PET Centre staff take home awards and prizes at the BNMS Spring Meeting 2019
Several members of staff and researchers from the PET Centre and the School of Biomedical Engineering and Imaging Sciences won awards and prizes at this year's BNMS Spring Meeting:
Professor Sally Barrington was added to the BNMS Roll of Honour in recognition of her contributions, both nationally and internationally, to the speciality of Nuclear Medicine.
The PET Centre's submission to the Innovative Team of the Year Award came joint second place.
Madeleine Iafrate and colleagues won the Radiopharmacy Oral Prize for a presentation entitled "Preliminary evaluation of chelating agents for biomolecular labelling with the long-lived PET isotope manganese-52."
Sze Chuah and colleagues won the Student Prize for a presentation entitled "Bayesian penalised likelihood ("Q-clear") reconstruction of 68Ga-THP-PSMA PET/CT in prostate cancer: A comparison with standard image reconstruction methods"
The PET Centre won the conference Twitter prize.
---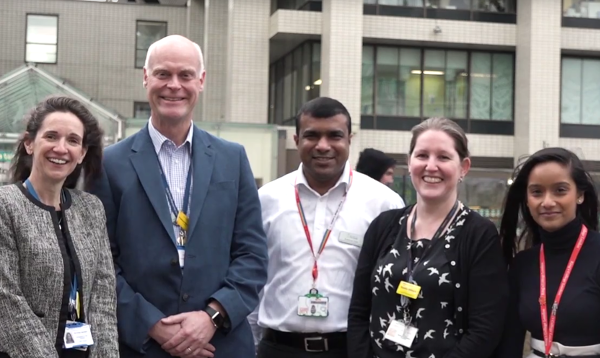 The PET Centre makes final three for the BNMS Innovative Team of the Year Award 2019
A team from the PET Centre are finalists for the British Nuclear Medicine Society's Innovative Team of the Year Award. The award is intended to celebrate teams that have used innovation and creativity to improve their service. The PET Centre entry is for the introduction of a new service which uses a tracer called 68Ga-THP-PSMA to image prostate cancer.
Click here to watch the video describing the new service.
---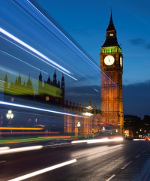 New £10m Centre in Medical Imaging and AI
Greg Clark, UK Secretary of State for Business, Energy and Industrial Strategy (BEIS), has announced a £10m investment in a new Centre that will focus on using artificial intelligence (AI) algorithms to help clinicians to diagnose disease. The Centre, called The London Medical Imaging & Artificial Intelligence Centre for Value-Based Healthcare, will be led by King's College London and is supported by the EPSRC Centre for Medical Engineering, the School of Biomedical Engineering & Imaging Sciences and TOHETI.
Click here to find out more.
---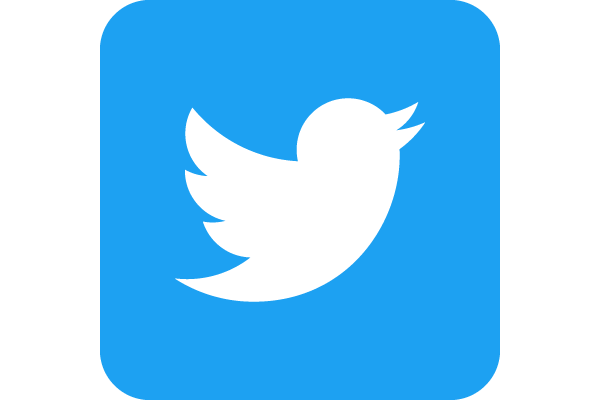 New Twitter Account
The PET Centre is now up and running with its very own Twitter account. Follow us at @KCLGSTTpet to keep up to date with the latest news from the PET Centre and find out about the latest advances in PET taking place at our Centre and elsewhere.
---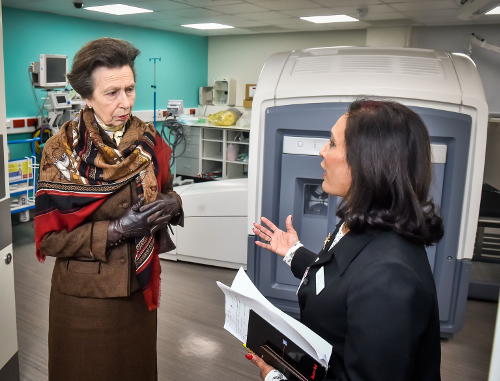 HRH The Princess Royal visits PET Centre
On the 14th December 2017 Her Royal Highness The Princess Royal toured the PET Centre as part of her visit to officially open the Wellcome/Engineering and Physical Sciences Research Council (EPSRC) Centre for Medical Engineering. The new Centre brings together expertise from across the School of Biomedical Engineering and Imaging Sciences, and the Department of Neuroimaging, to create a centre of medical engineering excellence.
---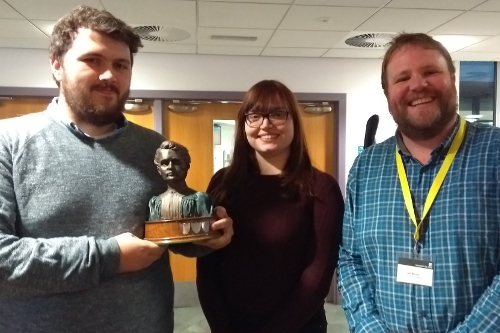 Joe Downey wins RSC Radiochemistry Group Award
Congratulations to Joe Downey, who has won the Royal Society of Chemistry Radiochemistry Group Young Researcher's Award. The award was won for the best oral presentation, which was entitled Efficient loop trapping and fixation of [11C]CO2 by DBU: towards a rapid continuous-flow synthesis of N,N'-[11C]dibenzylurea. Joe's name will be added to the trophy, a bust of Marie Curie, which he will hold until the next meeting.
See the Royal Society of Chemistry website for more details about the award.
---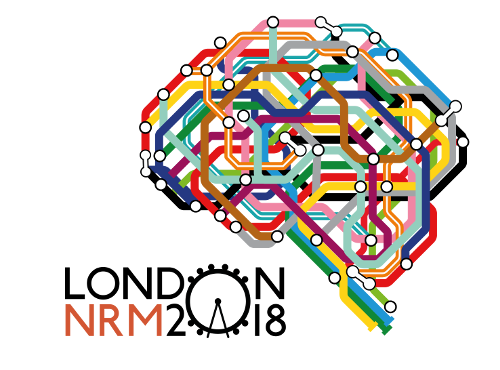 NRM 2018- Mapping Neuroreceptors at Work, 9-12 July 2018, London
Join us at this biennial meeting, dedicated to the study of neuroreceptors in the living human brain - Mapping Neroreceptors at Work. The scientific program of this meeting will be multidisciplinary and translational, with a focus on the latest research on the study of in vivo neurotransmission:
In vivo receptor-receptor interactions and interneuronal communication
In vivo normo/pathophysiology
In vivo / in vitro discrepancies in molecular recognition
Misfolded proteins in vivo
In vivo human pharmacology
Evaluation of new therapeutics in vivo
This symposium, organized by King's College London and partners, will be held in Central London, UK, from July 9th-12th, 2018. It marks the 20th anniversary of a meeting that was initially organized by Albert Gjedde at Aarhus in 1997. Registration and abstract submission are now open.
For more information visit the meeting website or follow us on Twitter.
---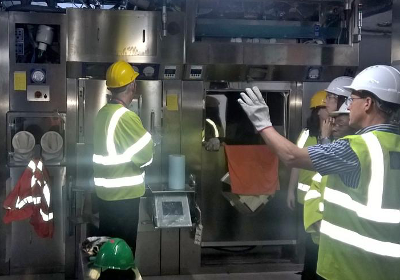 The PERL (Positron Emitting Radiotracer Laboratory)
In addition to the existing cyclotron and radiochemistry facility, a new Positron Emitting Radiotracer Laboratory (The PERL) will become operational in 2018 as part of a multi-million pound investment and modernisation of the PET radiochemistry research and production provision at King's College London and Guy's and St Thomas' Hospital Trust. This state-of the-art facility includes a GE 880 cyclotron, 2 GMP labs, a QC lab and an R&D lab equipped with 24 hot-cells and associated infrastructure with the remit to 1) produce of GMP radiotracers for research and clinical use; 2) discover and develop new radiochemistries and labelling methodologies and 3) implement locally developed novel PET radiotracers.
Latest news:
Hot-cell installations took place in October 2017.
We are currently recruiting for a number of positions at the PERL. Please contact Tony Gee for more information.
---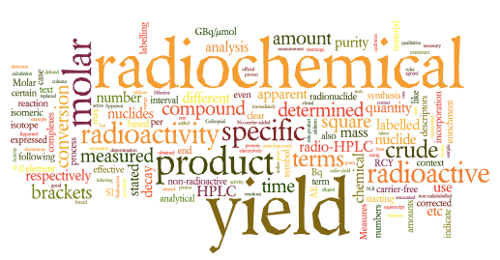 International consensus nomenclature guidelines published
Professor Tony Gee has co-chared an international working group on nomenclature recommendations for the field. This has culminated in the publication of consensus guidelines, which are being adopted by the major societies, associations and journals as well as a reference and teaching resource for scientists and practitioners in the field.
The full recommendations can be found in Nuclear Medicine and Biology which also uses the illustration to the left to highlight the paper on the front cover of the December 2017 edition.
To read the recommendations, click here.
---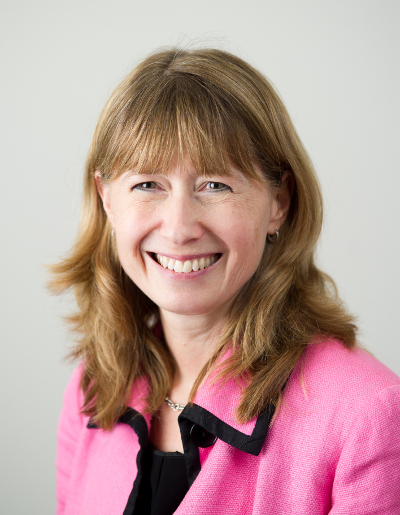 Professor Sally Barrington awarded NIHR Professorship
We are delighted to announce that Professor Sally Barrington, Professor of PET Imaging here at the PET Centre, has been awarded a Research Professorship by the National Institute for Health Research (NIHR). This award will allow Professor Barrington to undertake full time research over the next five years, with the support of three doctoral and post-doctoral posts. The focus of the research will be on how PET can be used to guide chemotherapy and radiotherapy so that cancer treatments can become more effective and patients experience fewer side-effects.
More information about the award can be found here.
---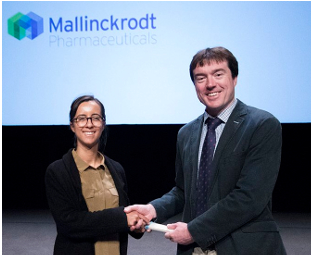 PET Centre staff pick up awards at the BNMS Spring Meeting 2017
A number of technologists, radiographers, physicists and clinicians from the PET Centre attended the Annual Spring Meeting of the British Nuclear Medicine Society (BNMS), which took place in Birmingham in May this year. Many of our staff contributed to the conference by running workshops, chairing academic sessions and presenting posters and talks.
Three abstracts from the PET Centre were awarded prizes at the conference: The Radiographers, Technologist and Nurses Poster Prize was award to Carla Abreu et al. for a poster entitled "Experience of implementing radiotherapy planning in PET/CT"; the Multimodality Oral Prize was awarded to Professor Gary Cook et al. for an oral presentation entitled "Response assessment of bone metastases in breast cancer: comparison of [18F]fluorine, [18]-FDG PET/CT and diffusion-weighted MRI" and the 1st Place Radiotherapy Prize was awarded to Dr Jim O'Doherty et al. for an oral presentation entitled "First whole-body biodistribution and radiation dosimetry of [18F]tetrafluoroborate ([18F]TFB), a PET probe for imaging sodium-iodide symporter expression in thyroid cancer patients".
---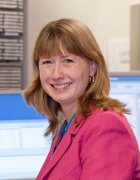 Professor Sally Barrington gives inaugural lecture
Professor Sally Barrington, Professor of PET Imaging here at the PET Centre, gave her inaugural lecture on the 1st March 2017. Professor Barrington is internationally known for her work in PET and lymphoma. During her lecture, she discussed how her work, based here at the PET Centre since it was opened in 1991, has led to more effective treatment with fewer side-effects for patients with cancer.
More information about the lecture can be found here.
---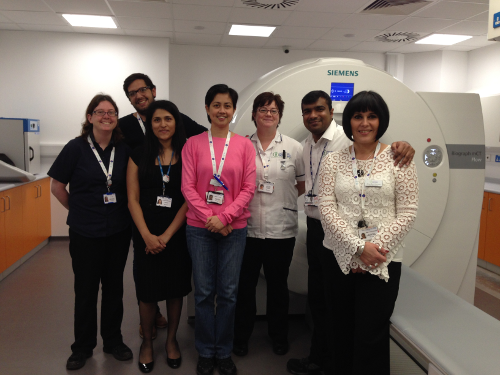 New PET Suite at Guy's Cancer
The PET Centre has expanded to a new PET Suite within the Cancer Centre at Guy's Hospital, where we have a new state-of-the-art PET-CT scanner. The Cancer Centre brings together most cancer imaging and treatment under one roof within a purpose-built building. The PET Suite welcomed its first patients in November 2016, and is now routinely scanning patients.
Secretary of State for Health Jeremy Hunt, who visited the Cancer Centre on the 9th February, praised the Trust for "leading the way in providing world class cancer care & treatment".
---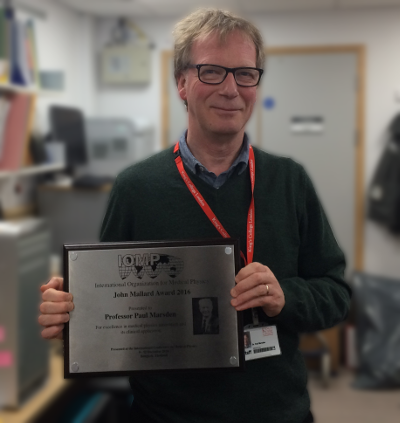 Professor Paul Marsden awarded inaugural John Mallard Award
Paul Marsden, Professor of PET Physics here at the PET Centre, has been awarded the inaugural John Mallard Award from the International Organisation for Medical Physics. Being presented for the first time, the award recognises Professor Marsden's work in developing a positron emission tomography (PET) detector system that functions properly and safely inside a MRI scanner. As a result of his pioneering work, whole body PET/MR systems were commercially available by 2010, and the second system in the UK was installed in our PET Centre in 2014.
More information about the award can be found on the IOMP Website.
---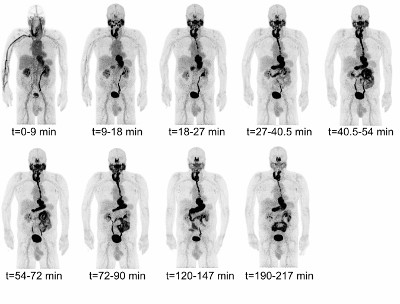 First-in-man study with new radiotracer
Here at the PET Centre we have recently performed the first-in-man study of a new radiotracer, [18F]tetrafluoroborate, which was developed here within the Division to investigate thyroid and head and neck cancer. The tracer, which is the world's first 18F labelled sodium/iodide symporter substrate and the first new tracer developed within the Division to reach clinical translation here, should improve detection of small metastases in thyroid and salivary cancer. A number of multidisciplinary teams including radiochemists, physicists, clinicians, imaging staff, nursing staff and researchers have worked together to make this complex study come to fruition.
---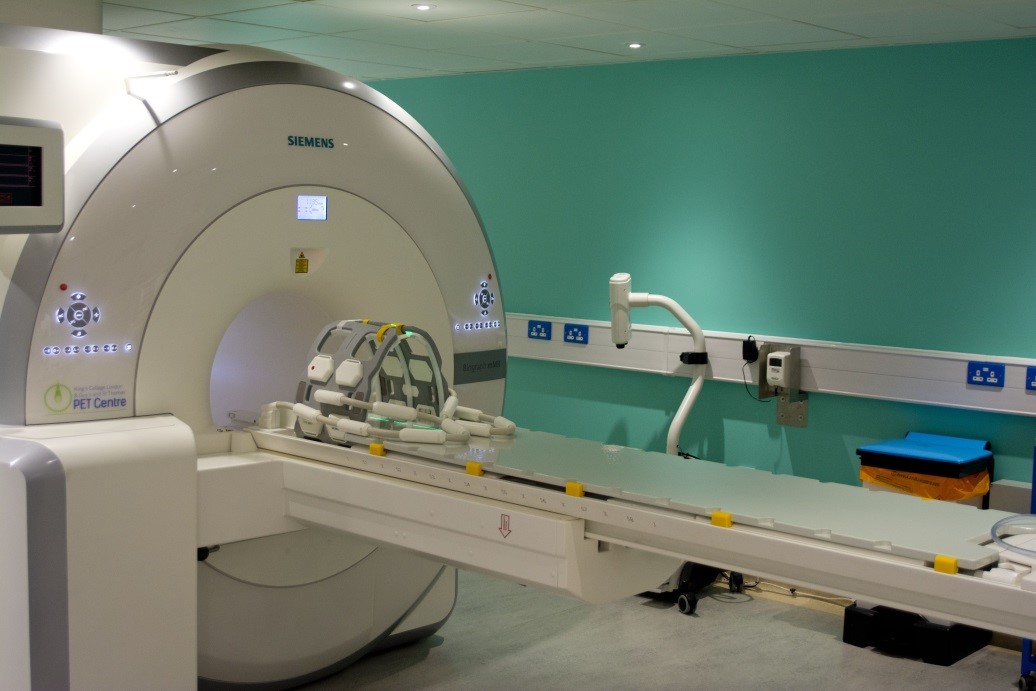 Medibord launches a new Siemens Biograph mMR (PET-MRI) solution
In collaboration with our PET Centre, Medibord has developed a PET-MRI overlay which has been especially designed for a head and neck cancer research project within their PET Centre. The purpose of the research project is to establish a good quality PET-MR protocol for patients with head and neck cancer to be scanned in the radiotherapy treatment position, with the immobilization devices in situ.
For further information please contact Medibord, follow the link to the TOHETI website for the full article or contact us via our research pages.
---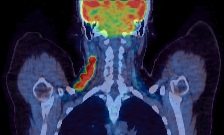 Using PET scans to monitor treatment
Exciting new clinical trial results show that some patients with Hodgkin's Lymphoma could be spared damaging radiotherapy and still be free from their disease three years later.Academics including those from King's College London have published a study that offers patients better choices regarding treatment.